DBX 131S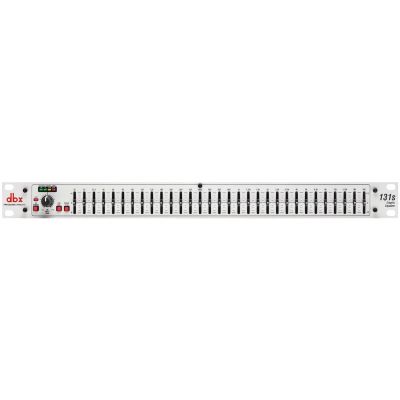 We are no longer offering this product. You will surely find a current product that meets your needs, because we are striving to expand our extensive product range.
Rating:
No review available
691991401213
DBX 131S Product Details
Description
The DBX 131S is a single channel constant Q, 1/3 octave (octave band) equalizer with 20 mm fader. The frequency range is in accordance with ISO standard at 20 Hz - 20 kHz. The Input Gain control the input level to be + / - 12 db change. As a low-cut Bessel filter has a switchable 12 dB / octave at 50 Hz Setting range of the fader can be + / - 6 db change to + / -12 db. The dynamic range is about db 108th The RF filtered inputs and outputs are parallel to each XLR and jack are symmetric or asymmetric. The level at the output is displayed by four LEDs. A Clip LED indicates clipping within the EQ.
Features:
31 Band Constant Q Filter
Internal power supply
Bypass possibility
±12 dB Variable input gain
Output level display with 4 LEDs
Clip LED Override display
Balanced XLR / Jack inputs and outputs
50Hz Low-Cut Filter 12dB / Oktave
ISO-Standard (20Hz-20KHz), 20mm Fader
dynamic range >108dB
Frequency response <10Hz bis >50KHz
Control range switchable ± 6dB or ± 12dB
19inch / 1HU
Specs
| | |
| --- | --- |
| Type: | Equalizer |
| Theme: | Recording and Studio |