Defender MIDI Endstück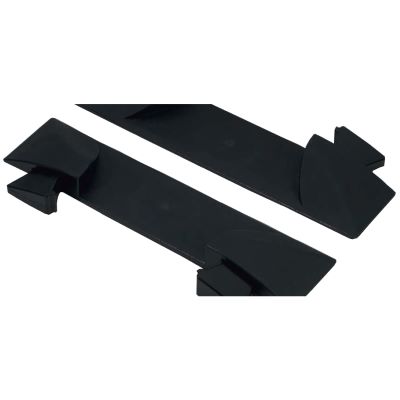 We are no longer offering this product. You will surely find a current product that meets your needs, because we are striving to expand our extensive product range.

Rating:
No review available
4049521015564
Defender MIDI Endstück Product Details
Description
In response to numerous customer requests: A system intermediate between the Defender Compact and the Defender III. This cable crossover features 5 cable channels, moulded connectors, and a lower height and lighter weight than the Defender III. The load bearing capacity is similar to that of the Defender III!
Features:
End ramp for Defender MIDI
Specs
| | |
| --- | --- |
| Channels: | 5 |
| Kanaldurchmesser 1: | 34 mm |
| Kanaldurchmesser 2: | 34 mm |
| Kanaldurchmesser 3: | 34 mm |
| Kanaldurchmesser 4: | 34 mm |
| Kanaldurchmesser 5: | 34 mm |
| Kanaldurchmesser 6: | 0 mm |
| Kanaldurchmesser 7: | 0 mm |
| Color: | Black |
| Set Offer: | no |
| Type: | Accessories |
| Theme: | PA and Sonication |