Rental - Bungee trampoline V-Fly Pro - 2 piece/day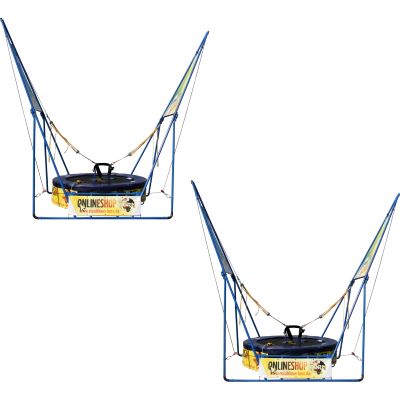 EUR 690.00
incl. VAT | lease price per piece

Price is valid for self-collection
Location 04758 Oschatz (Sachsen)
Rating:
No review available
Rental - Bungee trampoline V-Fly Pro - 2 piece/day Product Details
Description
The "Bungee Trampolin V-Fly Pro 2er" is the hit at every event for experienced as well as untrained jumpers.
Due to our trained staff our mobile "Bungee Trampoline V-Fly Pro 2er" is ready for use within max. 2h. The trampoline can be mounted on flat and slightly inclined surfaces.
There is the possibility of individual branding in the form of banners on the trampoline or awning.
Technical data:
Base area: approx. 2.5m x 3.1m
Required power supply: 220V/10A
8" Pro-Line Professional Trampoline
Roto Disc System with a load capacity of up to 80kg
Jumps up to 6m height possible
incl. personnel for support up to 6h action time

incl. liability insurance for our care personnel
TÜV tested with building book
If you have any further questions, please do not hesitate to contact us by telephone on 03435988047.
additional rentable equipment:
Sound technology for your event
Lighting technology for your event
and much more
additional costs:
plus transport costs (individual calculation according to expenditure 0.50 Cent per kilometre)
plus setup and dismantling costs
Further links