Ceecoach Bluetooth Headset black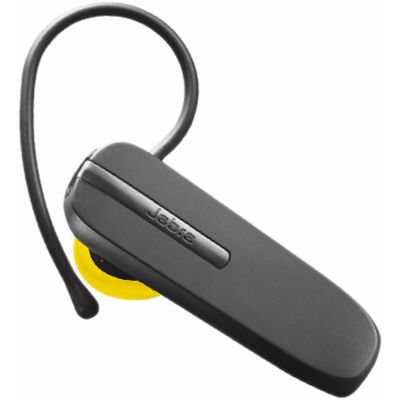 Availability online:
Delivery time: 3 ‐ 10 business days (Germany)
---
Check availability in store:
---

5707055041853
Ceecoach Bluetooth Headset black is also available in the following bundles
Ceecoach Bluetooth Headset black Product Details
Description
CEECOACH 2 can easily be used with first generation devices. Whether riding, winter sports, mountain biking or climbing - CEECOACH is the perfect companion. CEECOACH networks where there are no networks. Regardless of smartphone or mobile network, 2 to 6 participants can communicate with each other over a distance of up to 500 meters using the latest Bluetooth® technology. All functions can be controlled with just three buttons. The undulating design of the device makes it easy and intuitive to use even when wearing gloves.
Features:
Excellent speech and sound quality: instructions are easy to understand, even with strong background noise and over long distances, and the trainer is gentle on his voice
Simultaneous speech through full-duplex: No frequency overlap even when the system is used by several groups at the same time
Ideal aid for sports schools: Perfect training support for 2 to 6 persons
More reliable than standard radio systems: Interference-free Bluetooth® connection over a distance of up to 500 meters, independent of smartphone or mobile phone network
Simple intuitive operation: All functions can be controlled with just three buttons - even without looking at the device
High battery power: Up to 10 hours talk time and up to 3 days standby time
Dimensions (W x H x D): 75 x 50 x 24 mm
Headset connection: Bluetooth® headset für more wearing comfort or 3.5 mm jack
Charger connection: standard micro-USB
Talk time: Up to 10 hours*
Standby time: Up to 3 days*
Operating temperature: -10°C to 45°C
Range: Up to 500 m**
Housing colours: Bordeaux
Key colour: Silver
2x CEECOACH device
2x clip holder
2x Premium Headset
2x USB charging cable
1x USB double adapter
1x instructions
Deviations depending on the way of use possible
Maximum range is achieved on sight
Further links
Product Rating
latest reviews:
Sitzt gut bei Erwachsenen, für kleinere Kinder ist der Halt nicht so gut...
für kleine ohren mit kleinem gehörgang nicht perfekt passend, sonst klasse!!