Vermietung - Spiegelkugel 40cm +Motor - Stk./Tag -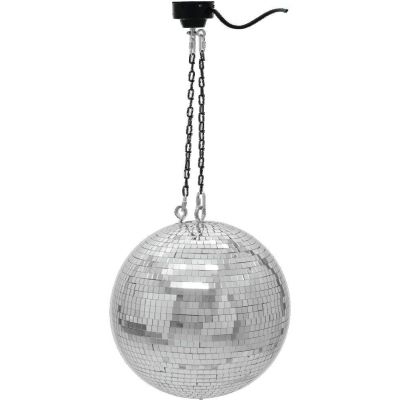 EUR 20.00
incl. VAT | lease price per piece

Price is valid for self-collection
Location 04758 Oschatz (Sachsen)
Rating:
No review available
Vermietung - Spiegelkugel 40cm +Motor - Stk./Tag - Product Details
Description
Price for collection in Oschatz
The mirror ball in silver has a diameter of 40 cm. It is equipped with a motor and a chain to hang it up. The maximum load capacity is 4 kg. The ball has 1.6 revolutions per minute.
Features:
mirror ball diameter: 40 cm
Mirror ball motor
Chain for mirror ball
Ready for connection with mains cable and safety plug
Mirror ball motor Power supply: 230 V AC, 50 Hz ~
Total connected load: 4 W
Max. load capacity: 4 kg
Max. Mirror ball diameter: 40 cm (EUROLITE)
mirror ball speed: 1,6 rpm
Base plate diameter: 120 mm
height motor: 85 mm
weight motor: 0,4 kg
Mirror ball diameter: 40 cm
Weight mirror ball: approx. 3.5 kg
additionally rentable equipment:
Personnel for the technical support of your event
Sound engineering for your event
Lighting technology for your event
and much more besides
additional costs:
plus transport costs (individual calculation according to expenditure)
plus personnel costs for erecting and dismantling the stage
Further links